CrabbMan: Original Methods (Cassette)
£

10.00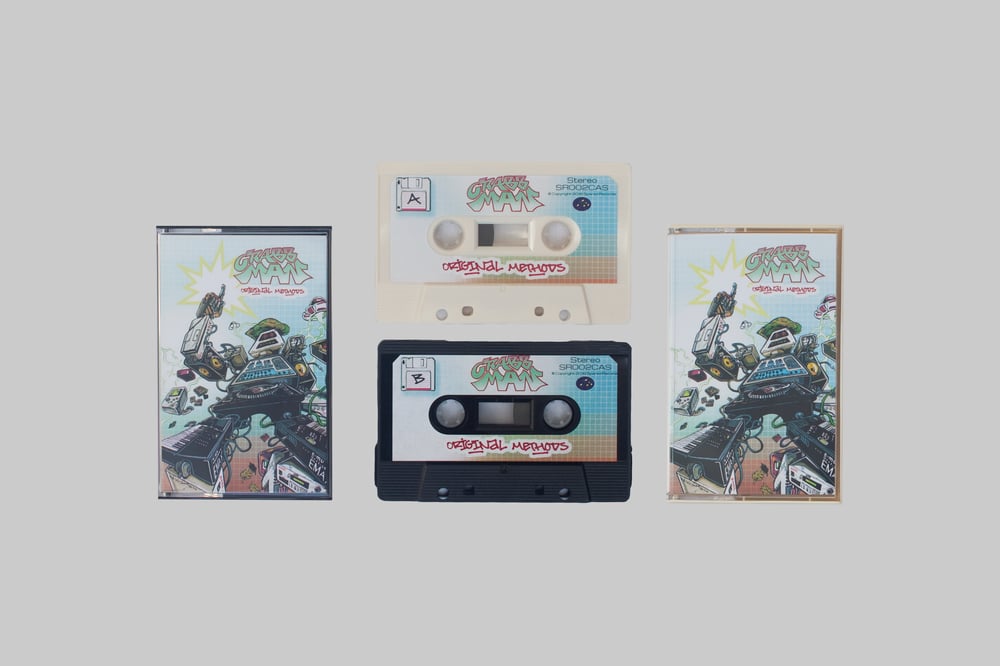 (Cream copies now sold out! Very limited number of black copies left in stock.)
90's hip-hop influenced producer CrabbMan is back with a brand new 40 minute LP...
'Original Methods' is the follow up to his 2017 limited cassette release 'Original Methods - The Practice Sessions'. Concluding a modern expedition into the classic techniques of producing instrumental hip hop.
Available on limited edition vinyl in three colour variants and cassette in two colour variants:
Vinyl (SR002):
100 x Cream/Black Splatter
100 x Cream
150 x Standard Black
Cassette (SR002CAS)
50 x Black
50 x Cream
Vinyl copies are hand numbered on the inner sleeve by CrabbMan.
OUT NOW!
Released 26/09/18
WORLDWIDE SHIPPING
Stream in full on Bandcamp, Spotify, Apple music and all other major outlets
www.sparedrecords.bandcamp.com
This release is accompanied by a short animation by Raphael Goverd available on the Spared Records YouTube channel.
Credits:
Mixed by Luke Stidson and CrabbMan @ Conversion Studios
Mastered by Jason Mitchell @ Loud Mastering
Artwork by Kellyman
Layout and typography by Raphael Goverd
Executive produced by CrabbMan
Insta: @crabbasbadman
FB: @sparedrecords
All orders shipped with Standard Royal Mail (Delivery aim 3-5 days) unless combined with other products for International customers. Cost calculated at checkout.
LARGE ORDERS/WHOLESALE PLEASE CONTACT sparedrecords@gmail.com